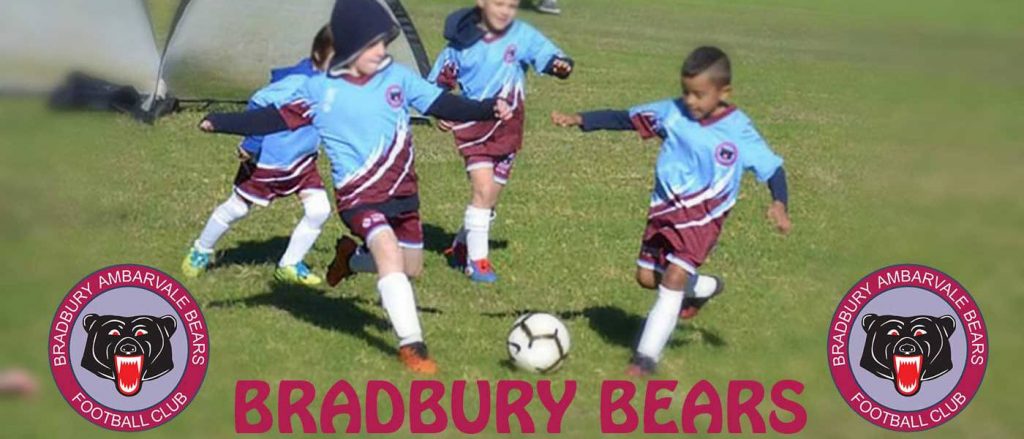 General Registrations are now closed
for Season 2021 to play for the mighty Bradbury Bears
Bradbury Bears are looking to fill the following teams
U6 Girls x 2 players
U10 Girls x 2 players
U10 Intermediate Level Boys x 4 players
Info you will need to register is below
Online registration details below
Contact play@bradburybears.org.au to enquire about registrations
---
Active Kids Vouchers
All students from kindergarten to year 12 are eligible for the Government $100 voucher to be used for registration.
---
Self Registration Details
Online registrations are open from 4th January 2021
All new registrations will require you to upload a photo as part of the process. Please use a clear photo with no hats or sunglasses that is less than 5mb and in JPG or PNG file format.
Click here to register for Bradbury Bears
For instructions on registering Players Click Here
For instructions on registering as a Coach/Manager/Volunteer Click Here
---
2021 Season Registration Fees
U6 to U18 –  $100 – Free with Active Kids Voucher

FOR U6 PLAYERS INCLUDES SHORTS, SOCKS and SOCCER BALL

All Age Ladies and Men – $200 – Returning players please contact

play@bradburybears.org.au

to arrange payment with voucher from season 2020. Payment options available email

play@bradburybears.org.au

for more information
Match Fees – (No change from last year)
U6 / U7 – $6.00 a match
U8 / U9 – $7.00 a match
U10 / U11 – $8.00 a match
U12 to U17 – $10.00 a match
All Age – $13.00 a match
---
Our FAQ page has a list of questions asked to assist with any queries you have
Please email BAFC Registration for information
All players. teams, coaches and managers welcome.
We have strong support for our girls teams and looking to support new higher age teams U15/16/17/18's
---
Season 2021 Grading information
U8 SAP League team will have applications in January available.
U11 Advanced Team available for players looking for the additional training and an advanced program.
Grading will be held for U13 and U14 Boys age groups in early February
The session information will be advised soon.
If you are a returning registered player and are unable to attend the grading day, advise the committee by emailing play@bradburybears.org.au  to ensure a spot is reserved for your son.